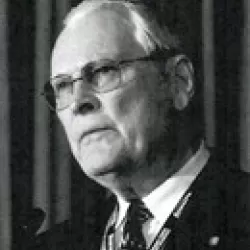 28 January 2017
Dr. Donald Piermattei, DVM, PhD 
Dr. Donald Piermattei, DVM, PhD died peacefully at his home of cancer on January 28th. Dr Piermattei was internationally known for his teaching, writing, and surgical expertise in the field of small animal orthopedics. He was author or co-author of over 90 book chapters and journal articles as well as author of SURGICAL APPROACHES TO THE BONES OF THE DOG AND CAT as well as co- author of ORTHOPEDIC SURGERY OF THE BONES OF THE DOG AND CAT. He was awarded the Lifetime Achievement award by the American College of Veterinary Surgeons, the Founders Award by ACVS and the Lifetime Acheivement Award from the European College of Veterinary Surgery, as well as the the Paatsaama Award by the World Small Animal Veterinary Association.  During his professional career he was head of Surgery at Texas A and M, recieved his PhD at Colorado State University in cardiovascular surgery, accepted the position of Chief of Surgery and Radiology at The University of Minnesota, and after private referral surgery practice in Denver returned to Colorado State University as Chief of Small Animal Surgery.  Don had a lifetime love of aviation and after retirement built three airplanes and flew them from his airstrip near Carr, Co. When he retired from flying he spent time hiking and riding his beloved mule "Babe".  Don sang in the choir at St Luke's Episcopal Church, Ft Collins and his meorial service will be held at St Luke's, 2000 Stover St, Ft Collins on February 11 at eleven o'clock.  He is survived by his son David, his wife Marcia, and hundreds and hundreds of grateful animal patients.
Published in The Coloradoan from Feb. 2 to Feb. 5, 2017
"He changed my life, he is every day the light to follow, in every orthopaedic surgery".  
Matteo Tommasini Degna, DVM, DiplECVS, Rome